Traditional Sports In Iran
Throughout the world, the way people feel about sports spans a wide range. But Iran sport is as old as Iran history itself.Wrestling, Polo (Chogan), Pahlevani & Zoorkhaneh are the traditional sports of the country. You can easily get familiar with these sports and visit a real Iran during your trip.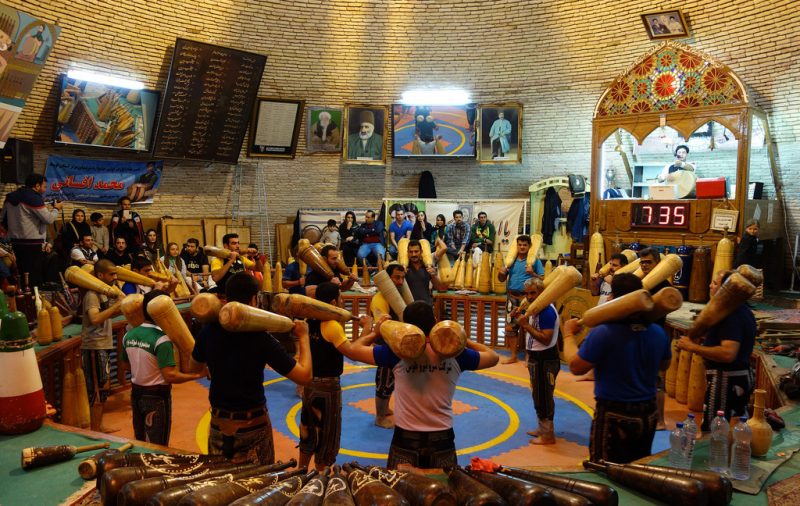 Saheb-Alzaman Zoorkhneh In Yazd
Pahlevāni and Zoorkhāneh rituals is the name inscribed by UNESCO for varzesh-e pahlavāni. The Pahlevani and Zurkhaneh Rituals in Tehran Iran provide great insights into traditional Iranian culture.
Although the basis of this tradition is a sport, it focuses on much deeper matters. The main purpose of the sport is to teach modesty to all involved. Zurkhaneh consist of two words: "zur" meaning power or strength and, "khaneh" meaning house, which translates to, house of power or strength. ''Saheb-al-Zaman'' in Yazd and Isfahan,'' Shir Afkan'' in Tehran are the most famous Zoorkhaneh to visit in Iran. Mostly they are open in the evening.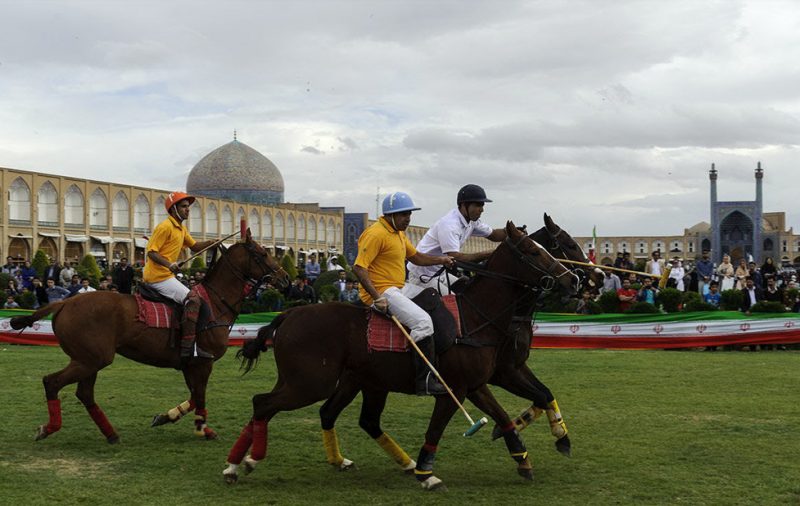 Playing Polo At Naghshe-Jahan Square
UNESCO lists polo as Iran's intangible cultural heritage. The game of Polo is dating back to almost 2500 years ago. It is the oldest and most noble Iranian team sport and due to its popularity amongst kings and grandees for centuries is known as the "Game of the Kings and the Nobles'' There is evidence that it was played in the time of King Darius the Great.
During New Year (Nowruz) holiday watch a symbolic game of Chogan, UNESCO-inscribed traditional polo, played at Naghsh-e Jahan Square, a UNESCO World Heritage site.
The 12th century Persian poet Nizami gave advice on how to live a full life:
The horizon is the edge of your polo field ,
The earth is the ball in the curve of your polo stick.
Until you are blotted out of existence as the dust,
Gallop and press on your horse for the ground is yours.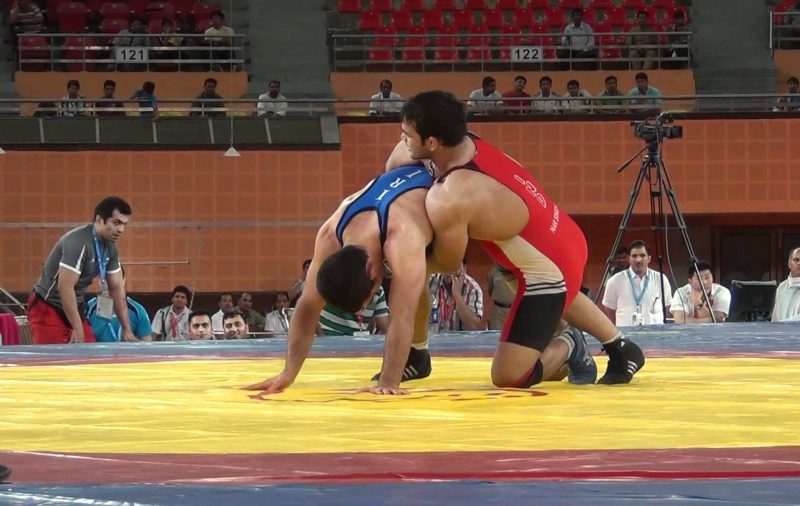 Wrestling is one of the most ancient sports still contested. Iran is also one of the few countries that still holdfast to their traditional sport of wrestling, and is still popular among the young. Wrestling is traditionally regarded as the national sport of Iran. The Iranian wrestling team has become international champions and even Olympic gold medalists.