What Our Clients Say
The best possible recommendations for us come from the people with first-hand experience of what we're like to work with our clients.
Once we found Tarokh Travel planning our trip to Iran became so much easier. From arrival to departure everything was taken care of perfectly. Our experience or Iran was amazing thanks to Tarokh travel. We met other travelers who were complaining of their agencies and we realized that what we were lucky to have had Tarokh recommended to us. I would definitely recommend using Tarokh to book your visit to Iran.
Mr. Azeem Ahmad British traveler
Thanks for arranging such a great journey. It was my first experience to travel to Iran with my wife. Iran had a lot surprised for us. We are looking to find another chance to travel to Iran again, of course with Iran Travel Explorer tour operator.
Mr. Ernest D. McCall President, Company
I was in touch with this company for about 3 months. They respnde fast and efficiently . We spent 2 weeks in Iran and we think 2 weeks were not enough to visit the whole country. Iran has a lot to see and experience.
Travel Photo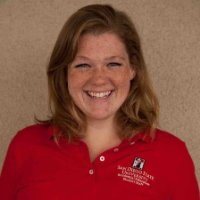 Ms. Claire Schmitt Senior Marketing Strategist