Discovering Iran Farm, Forestry & Fishing
Roughly one-third of Iran's total surface area is arable farmland, of which less than one-fourth—or one-tenth of the total land area—is under cultivation, because of poor soil and lack of adequate water distribution in many areas.
The wide range of temperature fluctuation in different parts of the country and the multiplicity of climatic zones make it possible to cultivate a diverse variety of crops, including cereals (wheat, barley, rice, and corn [maize]), fruits (dates, figs, pomegranates, melons, and grapes), vegetables, cotton, sugar beets and sugarcane, nuts, olives, spices, tea, tobacco, and medicinal herbs.
Iran's forests cover approximately the same amount of land as its agricultural crops—about one-tenth of its total surface area. The largest and most valuable woodland areas are in the Caspian region, where many of the forests are commercially exploitable and include both hardwoods and softwoods. Forest products include plywood, fibreboard, and lumber for the construction and furniture industries.
Fishing is also important, and Iran harvests fish both for domestic consumption and for export, marketing their products fresh, salted, smoked, or canned. Sturgeon (yielding its roe for caviar), bream, whitefish, salmon, mullet, carp, catfish, perch, and roach are caught in the Caspian Sea, Iran's most important fishery. More than 200 species of fish are found in the Persian Gulf, 150 of which are edible, including shrimps and prawns.
The pistachio industry in Iran dates back thousands of years. By contrast, pistachio farming in the US started in the 1930s with Persian seeds. Pistachio nuts are intertwined with Iranian culture and are actually present in all facets of Iranian life. Pistachio nuts get a mention in all Iranian literature, stories, beliefs, traditions and rituals such as Norooz (New Iranian Year) and Yalda festival are even consumed in weddings and funerals. There is no doubt that Iranian pistachio has the best taste and maximum nutrition. The special climate of Kerman province is the only best place for growing pistachios.
Iranian pistachios offer various advantages that set them apart from other types of pistachio in the world. Higher meat content offers better value for money. Iranian pistachios have a world-famous taste that is unrivalled. This taste advantage is enhanced by roasting Iranian pistachios at higher temperatures, made possible by higher unsaturated oil content. Presently Iran accounts for more than 50 percent of global pistachio production. Currently, pistachios grow in over 360,000 hectares of land in Iran and Kerman province procures 77 percent of the country's pistachio needs. Kal pistachio is popular among pistachio buyers because of green and high quality kernel it has. August to September is the best time for pistachio harvest in Iran.
Grape is one of very popular crops in the world. This crop is grown commercially in the most of the countries such as Italy, France, Spain, USA, Turkey, Iran and China. With an annual production of close to 3.2 million tons of grapes, Iran ranks the world's eighth biggest producer of the fruit. The provinces of Kurdistan, Qazvin, North Khorasan as well as East and West Azerbaijan are the main producers of grapes in Iran. The northwestern province of Qazvin is one of the cultivated regions of Iran. Grape is one of the main agricultural products of the region. Over 40 different types of grapes are harvested across 35,000 hectares of land in Qazvin, ranking first in grape production in Iran. Each September, Qavzin and its neighboring city, Takestan, host grape festivals which include folk music performances.
"Shaanadir Bayrami" is an ancient ritual that holds the grape harvest in Urmia and dates back to a thousand years. This festival which is being held in a coastal village adjacent to Lake Urmia is coordinated in association with Urmia municipality in an attempt to support the framers, gardeners, Lake Urmia's restoration program, and register Urmia as a national city of grape. Best time to harvest grape in Iran is September.
Saffron is a labor-intensive crop which needs 250,000 flimsy crimson red strands to be plucked laboriously by hand from about 75,000 crocus blooms to make a pound. Iran is the world's largest producer and exporter of the ingredient staple used to flavor food and pastries, with further application in medicine and cosmetics. First harvest of the reddish, aromatic plant dates back to 3,000 years ago in Iran. Iran while the most expensive spice of the world is planted in four corners of the country, wherever the climate agrees with its requirements. Saffron requires little water and saffron plant blossoms several times a year. Iran's Razavi Khorasan (Torbat Heydarieh) and South Khorasan provinces with 78 and 18 percent are among top saffron producers followed by Kerman, North Khorasan, Fars(Istahban county), Isfahan(Natanz county) and Hamedan.
The flowers must be picked early in the morning before the scent is lost to the heat of the day and then dried. Mid-Oct is the best time to harvest Saffron in Iran.
The pomegranate is thought to have been first cultivated 5–6,000 years ago and is native to the regions from Iran through to north India. Iran is the largest, producing around 28% of global production. Pomegranate has had ancient history in Iran. Iran does not use any chemical fertilizer or insecticide. Though Fars has the first status in pomegranate cultivation among all provinces, in Paveh county, Kermanshah province, an attractive festival celebrating harvest season of pomegranate trees . This festival attracts a large number of tourists in Nov. Kurdish people celebrating the Pomegranate Festival. The Pomegranates from here are among the best in the world.
From the Persian word khâviyâr, caviar refers to the roe from wild sturgeon, and the earliest records date back to the 4th century B.C. It is said that the people of the Persian Empire were the first to taste caviar, believing it had medicinal properties and was a source of energy (a widely-held belief still today). Iranian caviar has a fantastic reputation all around the world. Today, Iranian caviar comes from the northern Gilan, Mazandaran, and Golestan provinces bordering the Caspian Sea. Iran is the world's biggest exporter of this luxury food.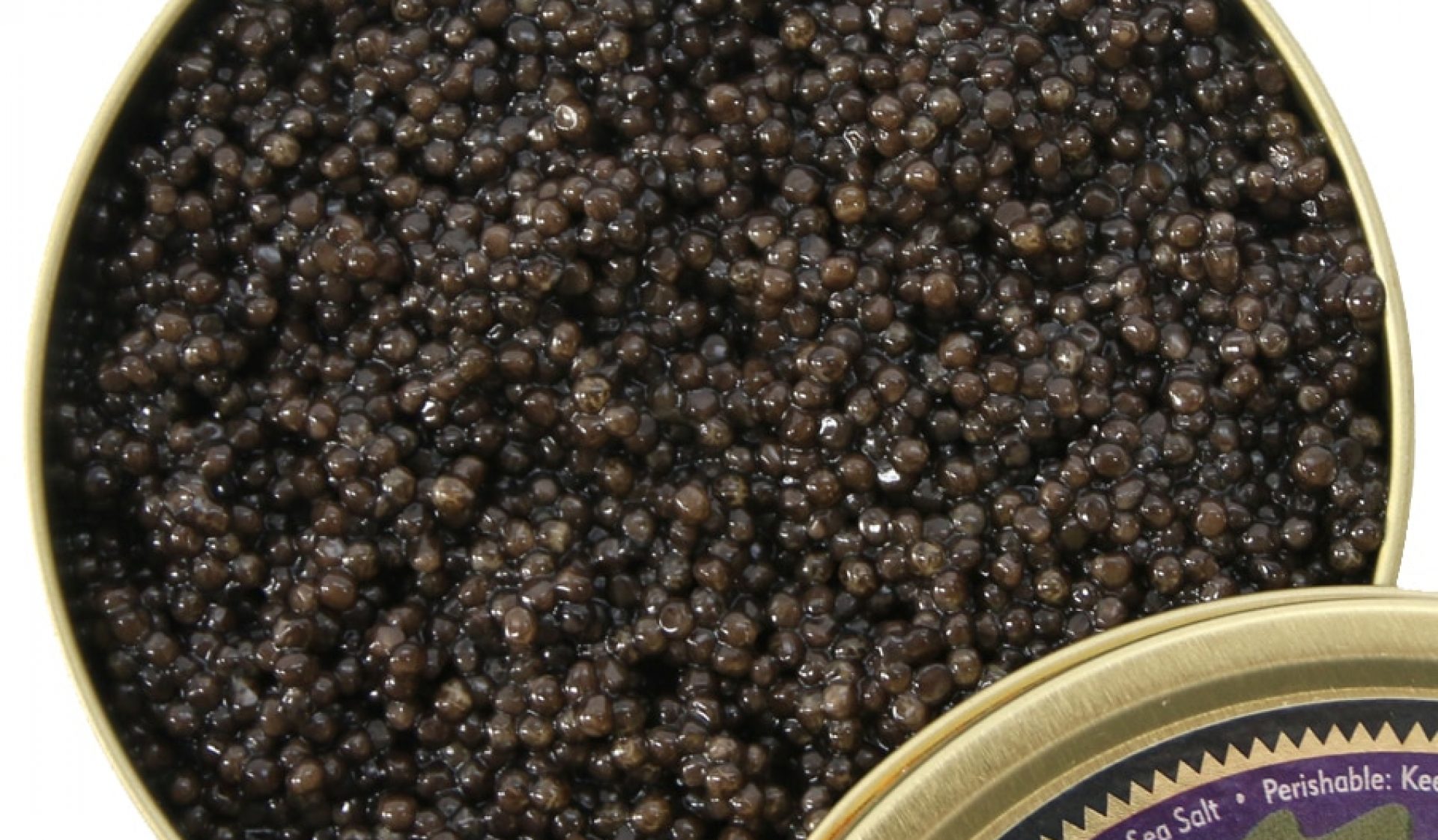 Iranian Beluga Caviar
Almas/Black Gold
This type is known as the world's most expensive Caviar and is retrieved from the Persian Beluga. The "Almas" is procured from the eggs of a very rare albino sturgeon of a very old age.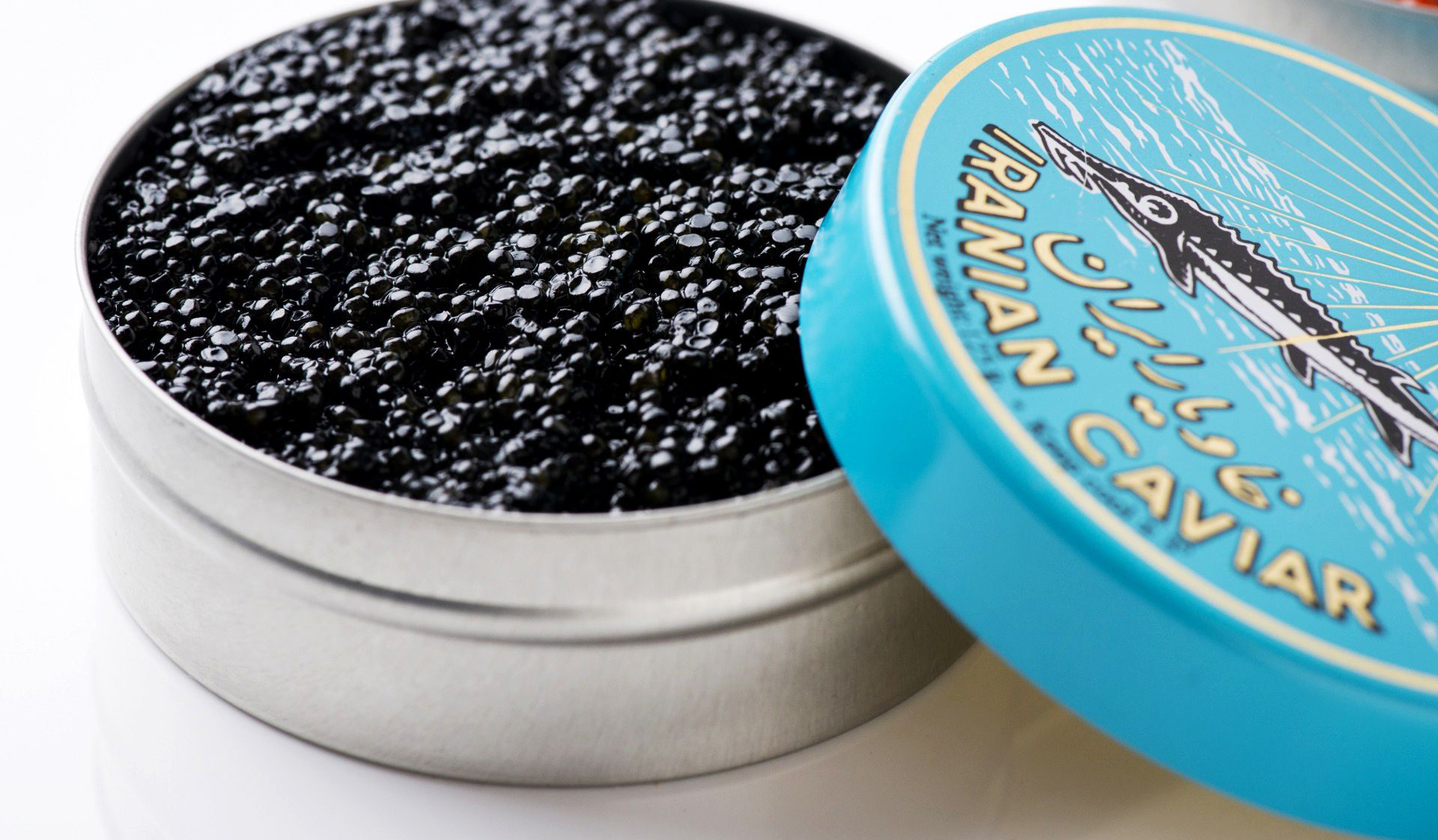 Iranian Karaburun Caviar
The Karaburun is the name of a specific sturgeon native to the southern region of the Caspian Sea. This kind of sturgeon is one of the only wild sturgeon species left in the world that does not face the dangers of extinction.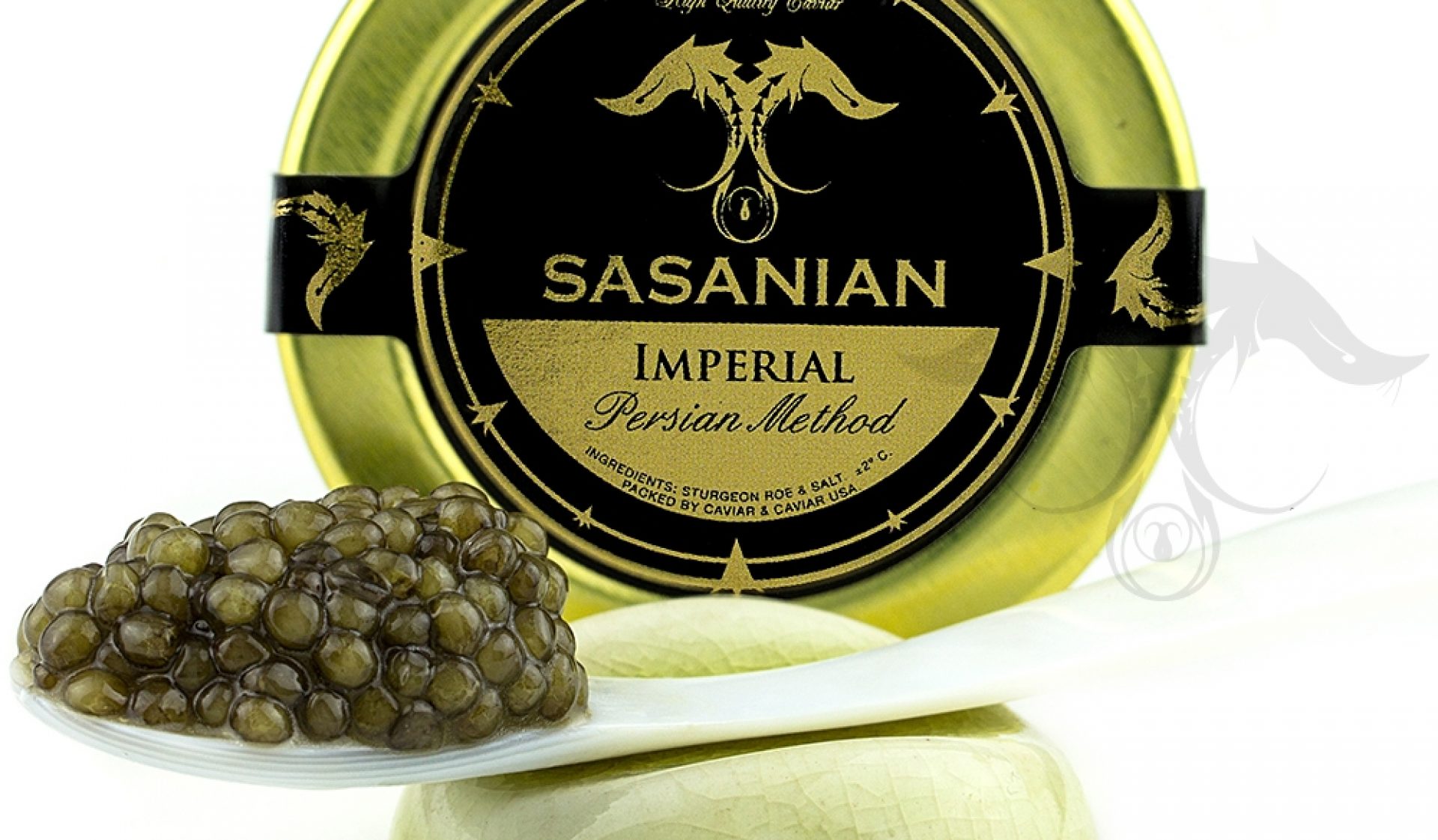 Iranian Osetra Caviar
Thought of as one of the world's most tasteful and perfect Caviar, the Osetra/Asetra is mostly collected in Iran. This Caviar is very nutty and creamy in taste, and its color has a variety ranging from black to medium and light gold.
Iranian Sevruga Caviar
This fish matures by its 7th year and is the smallest of the sturgeon family in the Caspian Sea. The price is this Caviar is comparatively cheaper.
Damask rose, the national flower of Iran, is native to the Middle East. It has a long history. It is one of the most popular plants in Iran. The major production areas in Iran are Kashan. The major products of damask rose in Iran are rose water. Harvesting is done mostly by hand in Apr-May and is the time that rose bushes blossom in Kashan. Golab Giri (Rose water distillation festival ) starts after picking the Mohammadi Rose's bloom of the vast Rose gardens in Kashan. The traditional ceremony attracts a great number of people from around the country and tourists to Kashan, Qamsar, Niasar and other neighborhood cities.