Traveling to Iran; group tour, private tour or independent travel?
Iran is proving to be an increasingly popular destination and experiencing growing passenger numbers from around the world. Total international arrivals were up 2.7% in 2017and is forecast to rise by 7.4% in 2018. Sustaining an upward path since 2013 (+ 2.7%), 2014 (+24.8%) and 2015 (+12.7%), 2016 (+18.3%). Iran with 22 UNESCO-registered world heritage sites is the 11th country with the most UNESCO heritages sites. The country plans to host 20 million tourists a year by 2025.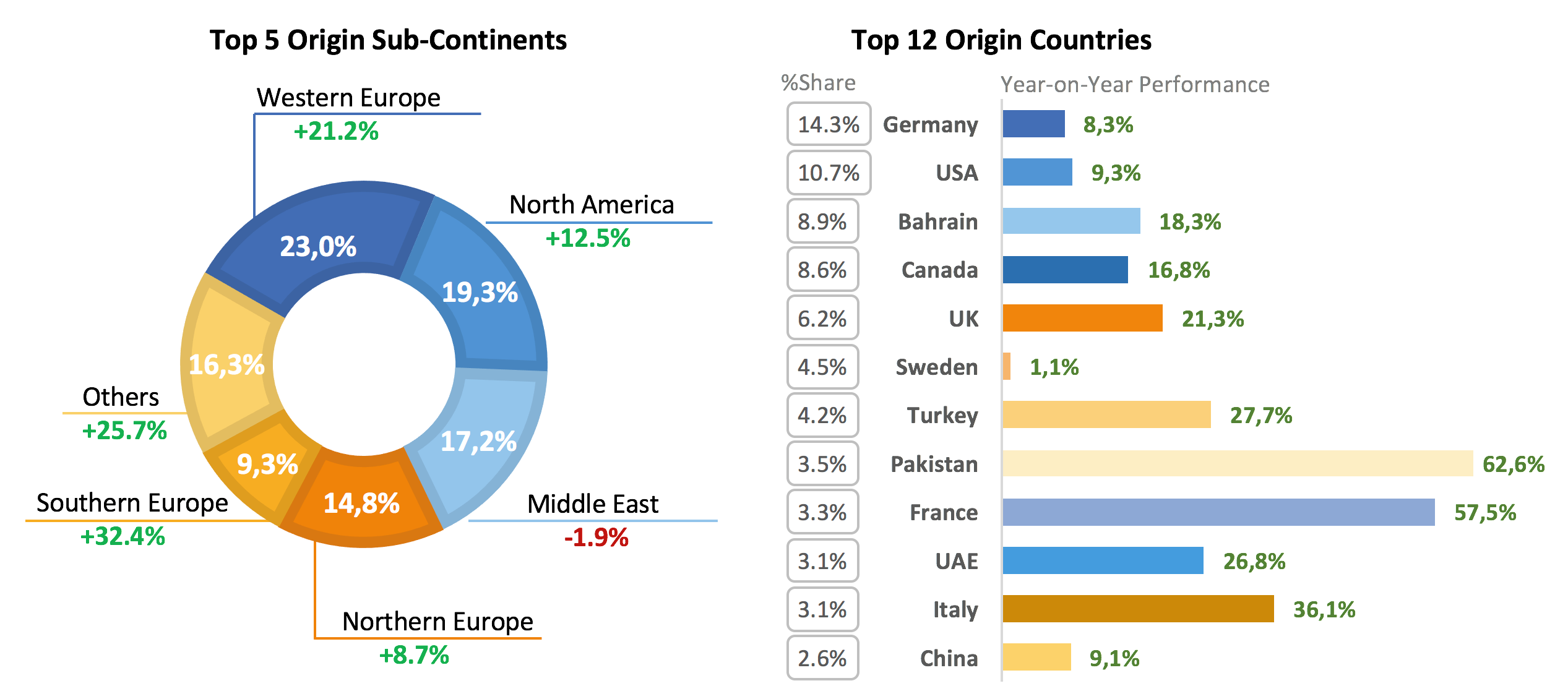 Private Guided Tour (Tailor Made)
A private tour is run exclusively for you, your own families or friends with no other strangers.
In particular, you will benefit from the following advantages.
Start the tour on any date at your convenience.
Choose the tour length as long as your schedule and budget allow.
Plan the tour with hotels and sightseeing spots that you are specifically interested in.
Experienced guides and skillful drivers in each city offer services are provided for your exclusive use.
Luxury & comfortable private car or minibus operates for your party only.
Travel at your own pace that flexibly fits your travel style.
Ideal for people who need special assistance, such as the elderly, people with disabilities or families with small children.
Small group tours with guaranteed departure dates are best for those who are eager to see the most popular sights in Iran at a comparatively low price. What could travelers get from the small group tour? A favorable price is only a small part of it. Let's see more details as follows.
The group tours have fixed departure dates and itineraries that cannot be changed.
Private tours added prior to or after the group tour are welcomed.
Special treatment from the guide and driver make you feel like part of a friendly family.
Enjoy the diversity of our meals with other travelers.
Good chance for you to meet and make new acquaintances from all over the world.
The maximum group number is 18 persons, but we guarantee departure even with 1 person.
Enjoy a worry-free vacation with our careful arrangements from the very beginning to the end. 8. Sometimes traveling alone can be ultimately fun, but if you feel that you may get bored or even feel lonely then group tours are the perfect solutions to meet people and find great times.
You can make decisions easier by outsourcing it to a tour group, guided tours won't give you with the same experience as going it alone. Here's how to decide the best approach for you.
Independent travel, for many people, is more than just a hobby or a holiday activity – it's a fundamentally life-changing experience. Whether it's taking a gap year, heading off on a mid-20s career break or even taking off round the world once you have retired, traveling independently to Iran gives you a chance to take some time out from "normal" life, see the country differently and enjoy some incredible experiences. Unfortunately hotel reservation, booking internal tickets may not be possible to handle without the help of the local travel agencies.
Iran has this potential to match the expectations of all range of people with different styles, demands an desires, whether if you are a solo traveler, backpacker, family with kids, young boy or girls, elder traveler or person with mobility impairments. Iran is one of the most welcoming countries in the world.